Our work at Sauti Yetu prioritizes the need to strengthen and increase citizen engagement in political and decision making processes especially at the local level.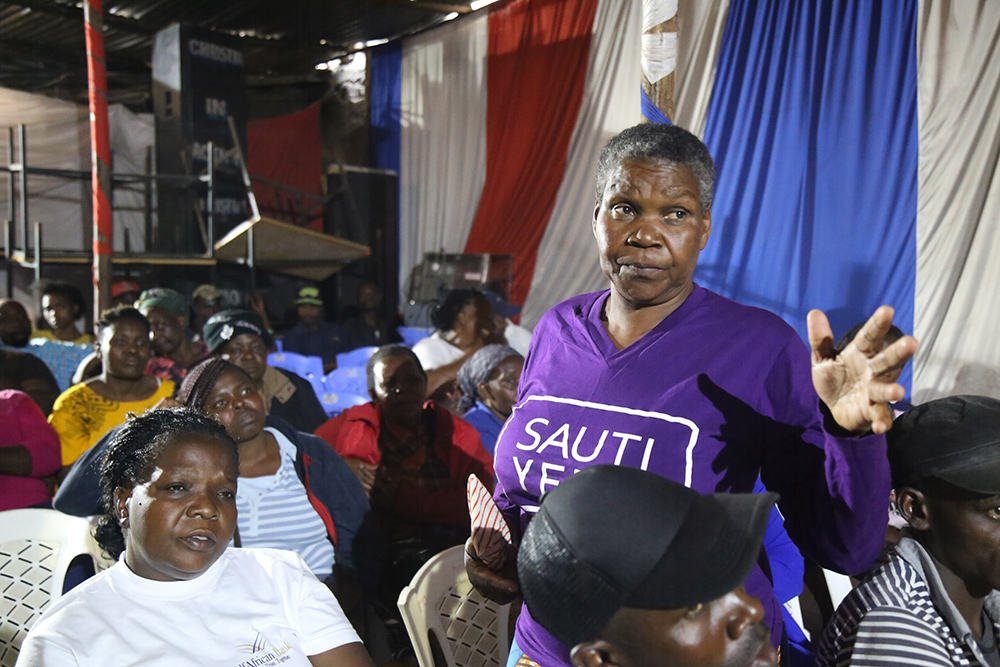 Civic Education Engagement
Through civic education component Sauti Yetu focuses on creating awareness around the four thematic areas of Public Participation, Public Finance Management, Service Delivery and Political tolerance.
The civic education engagement focuses on enhancing the understating of citizens of the various roles and functions of different levels of government, elections and voting procedures based on the constitution.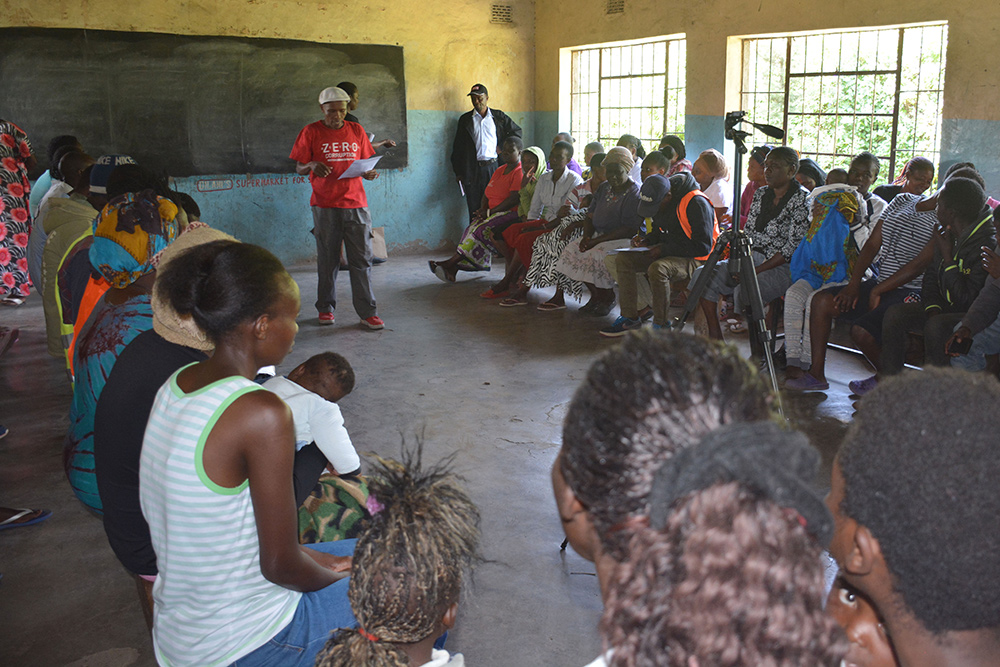 Accountability Forums
Through accountability forums, Sauti Yetu brings together members of the community and their immediate duty bearers to dialogue on key contextual priorities issues within their communities for resolution.
Through these accountability forums, respective leaders are put to task to account for the development process in their areas of representation.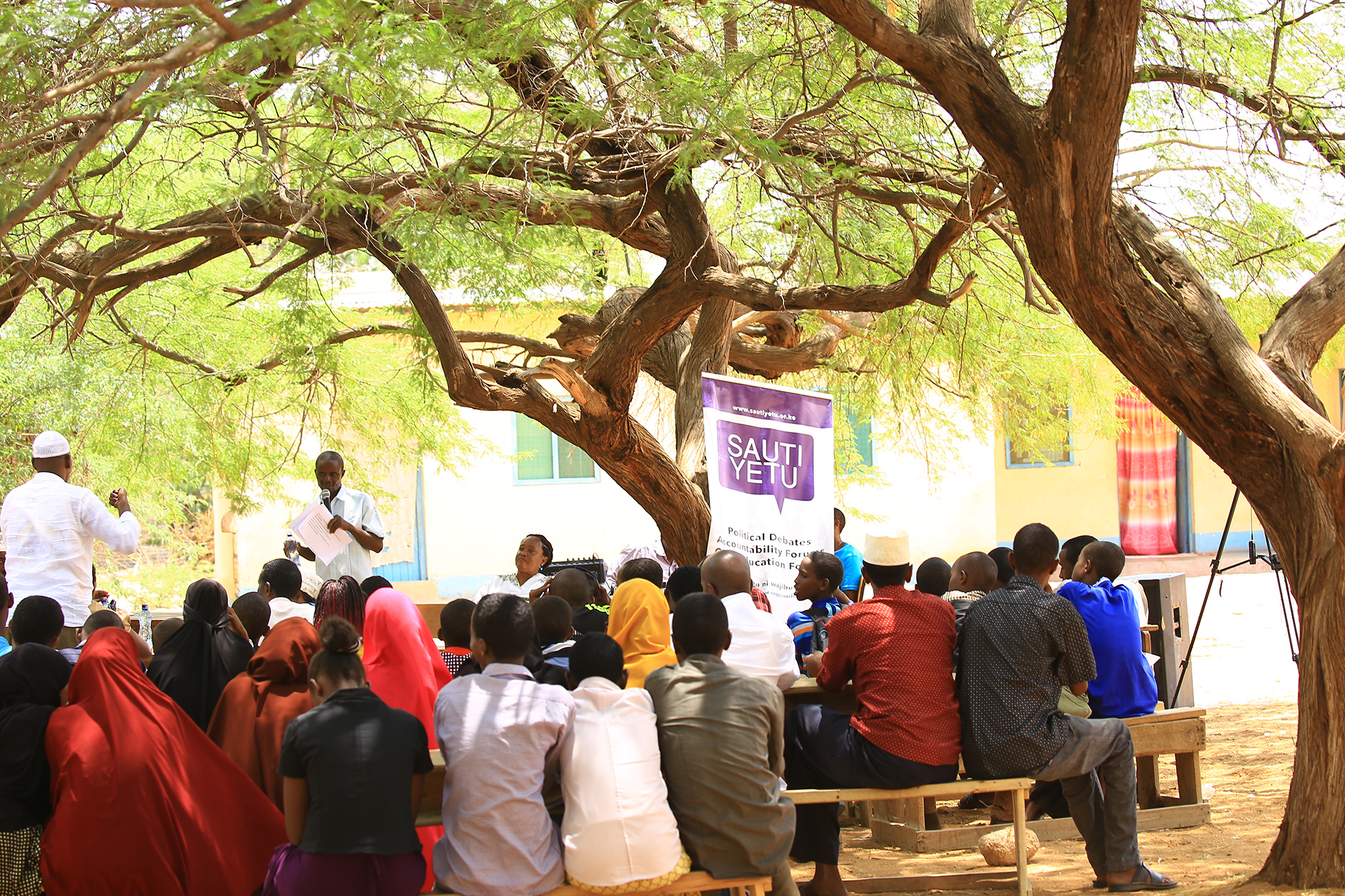 Thematic Forums
Sauti Yetu thematic forums are tailored to address emerging issues around Health, Education, Environment, Employment and Good Governance.
Leaders and members of the community are given a levelled platform to discuss emerging issues within their areas for resolution.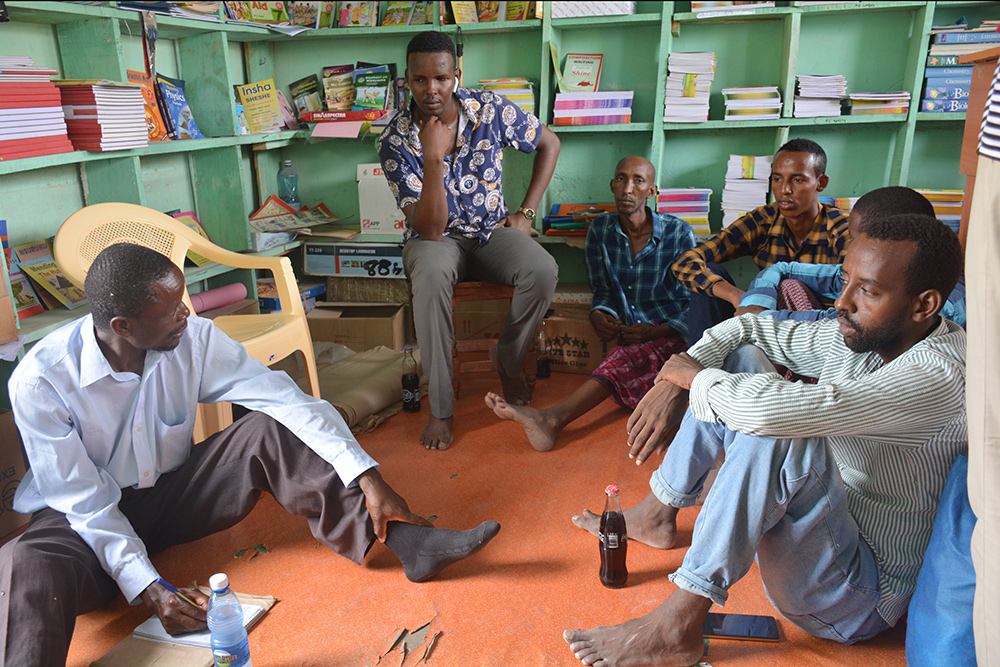 Toolkit Training and Mentorship
Based on our experience with community engagement, we believe that the key to responsive, responsible and accountable systems of governance is in building the capacity of members of the community to own the process of change.
Driven by this belief we invest heavily in generating, sharing and applying knowledge in effective public participation in decision making and accountability.